Welcome to the final week of the Shared WIP Tag! As you can already tell by the title and banner of this post, this is the week of snippetsssssss.
BRIEF SNIPPETS.
BUT SNIPPETS NONETHELESS.
I'm sorry this post is a day late. NaNo + Thanksgiving + traveling = too busy for everything I need to do. Ya know? But better late than never!
~ OTHER TAG PARTICIPANTS ~

Let's jump into it, then.



Line you're most likely to cut in revisions?
That couldn't happen when he was gone and I was here, and he was not here.
I wrote that a couple days ago, so... yeah. Last-week-of-NaNo material right there.
Line you're most proud of?
I'm pretty proud of this one, from Robin's POV:
"I think at this point we qualify as friends!" I declared. "Let's step outside and find out more about ourselves. Sound good to you?" I stepped forward and jerked the door open, then waited for Vixen to exit first. She glared at me, then slipped out as smoothly as if she levitated.
His and Vixen's banter is probably my favorite part of this book so far. XD
Line that made you cry while you were writing it?
This is, for the most part, a light-hearted book. I haven't had to write any sad scenes for NaNo because all the sad scenes come later, toward the end (mwahaha). However, I managed to find a rare line from Robin's POV in which he is sad. And therefore I am sad, because despite EVERYTHING (calm down, Robin, geez) I love my boy and I want him to be truly happy.
I had never deserved her, and I never would.
Piece of dialogue that made you laugh out loud, shiver or flail?
Robin's POV. I didn't laugh out loud, but I'm pretty sure I grinned. (NaNo has been a blur, and I recall none of the details, so I'm just doing my best with these snippet prompts here. Bear with me.)
I blinked, swallowing the rest of the grape and enjoying the sweet aftertaste it left. "Why are you so terrifying?"
"Not terrifying enough, apparently," she retorted calmly.
She is Vixen, by the way. I can't get enough of these kids. XD
Robin @ Vixen when they first meet
He thinks it's a meet-cute.
It's really not.
Line that made you stop writing for a minute so you could process it
Marlina claimed she hated herself and it was completely unexpected. Definitely needed time to process that one. O_O
"I know," I burst out, before I could stop myself. "I know. It doesn't make any sense why I didn't beg you to come earlier. It makes no sense at all, and I'm sorry. But..." I took a deep, shaky breath, hating myself with it. "I didn't think you would let me, and I felt I had to come."
John blinked more rapidly this time, as if there were snowflakes in his lashes that he was trying to flick out. But there wasn't any snow falling at the moment. He was just trying to flick me out of the team.
That last sentence made me stop for a second too. Marlina knows...nothing. Lol.
Favorite snippet that describes a place or character?
Marlina's POV:
Tink's wings were enormous, protruding out of her back stiff and motionless as if they had frozen. They were also paper-thin and covered in golden flecks of what I thought were probably fairy dust, but I could see the blurred outlines the forest through them. Through the left wing - the silhouette of a spring tree. Through the right wing - the silhouette of a winter tree.
Line you can hardly believe you wrote (whether that's positive or negative is up to you)
"Why would she agree to take you, you rotten flirt?"
I glanced up toward Vixen, whose smooth stride didn't falter, and motioned to Slightly to shush. "I was hoping it was because I'm a rotten flirt," I whispered back, and shoved him.
Why is Robin like this? WHY.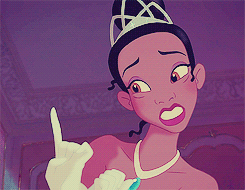 A snippet where even you aren't entirely sure what's happening.
Robin's POV:
This little man appeared to be of the… chunky variety. And yet, there was an almost ethereal quality to him.
Just... don't ask. I don't even know.
Weird thing you had to Google mid-writing-session.
I don't know if I Googled anything, to be honest. If I had occasion to look up something, I don't think I bothered. XD
Beginning sentence and ending sentence (if possible without spoilers).
I started NaNo with Robin's POV:
I wanted to give myself a birthday present.
I ended NaNo at the end of a scene in Marlina's POV:
"Goodnight," he replied, and silence settled over us.