This is much later than I intended it to be, but HERE IT IS AT LAST. My answers to the questions you submitted for my very first Q&A!!! (Technically it's a celebration for this blog's second birthday, which was in January... but better late than never, right? XD) I had so much fun answering your epic inquiries - thank you for providing them! - and I hope you have just as much fun reading them.
from Nicole Dust:
Favorite kind of chocolate?
Dark! But I love milk chocolate almost as much, so I'm not too picky. XD
Favorite character in Rise of the Guardians?
JACK.
JACK FROST ALL THE WAY. Animated or not, he's one of my top fictional crushes.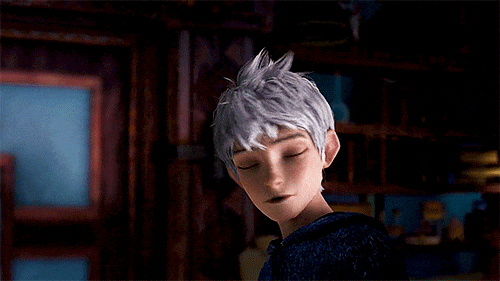 If you haven't seen Rise of the Guardians, what have you been doing with your life?? It's my favorite movie EVER and (I like to think) for good reason.
What's a book that was very overhyped, in your opinion?
Both
Legendary
and
Finale
by Stephanie Garber. ESPECIALLY
Finale.
I loved the first book, but the rest of the trilogy was suuuuch a disappointment.
What's your current favorite song?
It's gotta be one of the new GAWVI songs. My favorite varies from day to day, seeing as his new album is all I've been listening to. XD Right now I'm loving So Alive the most.
from Florid Sword (aka Faith):
Who are some fictional characters who helped inspire Delmy, Hansel, and Gretel?
I don't really pay attention to this kind of thing, but maybe Wolf from The Lunar Chronicles for Hansel, Imogen from The Ascendance Trilogy for Gretel, and Cammie from Gallagher Girls for Delmy?
Do you watch pro soccer and if so, who's your favorite team?
I enjoy watching pro soccer once in a blue moon, so no, not really. Too rare an occurrence. I wouldn't say I have a favorite team either, but Messi is awesome. XD
Any tips for using an outline?
If you're not careful, an outline will hinder your story from going the direction it really wants to. If you're following a template, don't feel like you have to follow it to the T. Maybe combine different templates or come up with your own format entirely.
Set it up however neatly or messily you want. Make it
yours
.
Use outlines to inspire you, not restrict you.
Tell us your opinion about Dante ;)
Dante must be protected at all costs from his cruel author, Nicki Chapelway.
What was your first fandom?
Excluding cartoon TV shows I was into as a smol bean, I'd say my first book fandom was The Viking Quest series by Lois Walfrid Johnson. It probably sparked my first deeply emotional attachment to fictional characters.


What was the first chapter book that you remember reading?
One of the Digby and Kate books by Barbara Baker, perhaps? Or maybe Mr. Putter and Tabby by Cynthia Rylant? CUE THE NOSTALGIA.
The last movie that you saw in the theater?
Toy Story 4! I actually like that movie a lot, although the first and third movies are definitely better and I think we're most if not all agreed that Toy Story 3 had a better ending for the franchise.
Forky is amazing, though. XD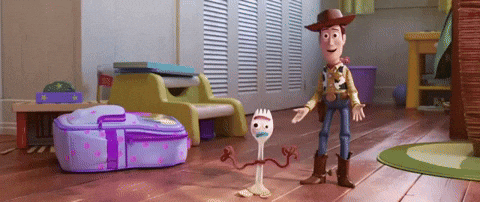 Besides It's A Wonderful Life (which is one of the best movies ever!!! <3), have you seen any other James Stewart movies? ;)
*gasp* I have not!! This is unacceptable, because I LOVE James Stewart in It's A Wonderful Life. Please drop in the comments below any recs you have of other movies he's in. This must be remedied.
What classic book is overrated?
*deep breath* I despise the following book so much that it hurts me to say the title and I yell at my friends whenever they mention it in my presence. So just keep in mind that my experience with this book is still, one year later, a fresh wound.
Moby-Dick by Herman Melville
Disclaimer: I am aware that many consider this a beloved classic, a work of literary genius, etc. You are free to love it, just don't expect me to ever understand why.
Do you watch baking shows??? If you don't...WHY NOT?
I watch precisely one baking show, and that is The Great British Baking Show on PBS. It's absolutely fantastic - also stressful to watch because it's a "timed contest" kind of show. Gets your mouth watering AND your heart pounding.
Do you have a favorite color? If you don't, that's totally okay and don't let anyone convince you it's not. 💖
Awww I love that. <3 My favorite colors are teal and dark purple.
Do you remember the first book that made you fall in love with reading?
Hmmm. The aforementioned Viking Quest is a big one, but I'm not really sure.
Current favorite tv show?
Merlin and Psych. If by "current" you mean "currently in the middle of watching," then Psych for sure.
Do you like any weird food combinations?
Is it weird to put butter in a ham and cheese sandwich? Because that doesn't seem to be a common practice, but it's soooo good.
What's your comfort book?
Anne of Green Gables by L.M. Montgomery. Nothing gives me warm fuzzies and a feeling of true bookworm content like Anne. Come to think of it, I'm loooong overdue for a reread.
from Merie Shen:



Favorite underrated Disney hero, heroine, and villain?
Hero: Nigel from Finding Nemo (the pelican) (you can't tell me he doesn't qualify)

Heroine: Sadness from Inside Out
Villain: Cruella De Vil from the LIVE-ACTION 101 Dalmations
What's your favorite fairytale?
Probably Hansel & Gretel!
Certainly. :D They're not my favorite cookies, per se, but I do love them.
What's the weirdest food you've ever eaten?
Tacos made with cinnamon instead of chili powder. Not intentional. XD
If you could visit anywhere out of your home country, where would you go?
England. I REALLY want to visit England.
What's your favorite food?
Pastaaaaa. Even better if the pasta has cheese.
Do you support the Oxford comma?
YES, YES, AND YES.
from Emily Grant:


What was the last five-star book you read?
Shadow Hand by Anne Elisabeth Stengl.
What was the worst movie you've ever seen?
I'm not sure, but possibly The Santa Clause 3.
Out of all your own characters, which one do you think would be your best friend in real life and why?
Hansel. *sobs* Pleeeease, I need my darling Hansel to exist in real life. He would readily accept me for who I am, ALWAYS be down for a deep conversation (critical for my survival XD), and just be the most gentle, most attentive, most encouraging friend you could ask for.
One of your favorite Bible verses?
"God is in the midst of her; she shall not be moved;
God will help her when morning dawns."
If you could choose, would you like to be born on Leap Day?
Not particularly, no. XD I'd rather have my birthday every single year.
What is the first thing you notice about a person?
Whether they're outgoing/socially confident or quiet/socially awkward.
Which character from any fairytale would you want to switch lives with?
Snow-White from Snow White & Rose Red. This fairy tale is pretty chill, which appeals to me because I tend to crumple under stress. And I'd get to marry a prince at the end sooooo... XD
Are you happy with the person that you are right now?
Short answer? No.
I
should
be, though. I should be fully embracing my identity in Christ, but to be honest my prayer life has been suffering lately. I'm striving to make it a primary focus again, and God is already helping me so much.
What is your seventh favorite color?
I LOVE this question. XD After some contemplation of the rainbow spectrum, I'd say orange.
from Sarah Rodecker:



What's a class you thought you would hate, but ended up sort of enjoying?
Electronics. XD It's a branch of my physics course that I wasn't thrilled about at first, but it's turned out to be less frustrating than I thought it would be.
An "irrational" fear of yours?
Annoying my friends. Being a burden, a nuisance. Maybe it's an INFP thing? *shrug* Definitely an anxiety thing.
What's the next book on your TBR?
How We Rise
by Brooke Riley!
from Ash Ronnel:
How do you manage stress?
PRAYER. I use external forms of escapism like YouTube, books, and even school (unless school is what I'm stressing about) to distract myself from the stress, but it doesn't actually take it away. Prayer and time in the Bible takes it away. It's amazing how effectively even just ten seconds of prayer can wash away the panic and replace it with peace.
What is the most beautiful place you have ever traveled to?
Honduras. It's a gorgeous island, and the Caribbean is a beautiful sea. <3
What's your favorite or most used emoji?
I feel like this is a pretty generic answer, but probably the cry-laughing emoji: 😂
from Mary Kate:
What is your favorite vegetable?
CUCUMBER. I know that's technically a fruit, but it's my final answer. XD
What is the last movie you saw in theaters?
Toy Story 4!
If you could learn one skill (ballroom dancing, knitting, open heart surgery...) overnight, what would you pick?
Freestyle dancing. Watching everybody dance their hearts out at weddings is entertaining, but I always wish I could comfortably get out there myself. Without, ya know, tripping and falling on my face - or being too shy.
from Skye Hoffert:



Your favorite character that you wrote?


Hansel from Dusted Red. That boy's softness and complexity grip my heart like no other. <3
Fae! Elves are cool, but fae - especially the lighter, brighter, good-guy depictions of them - are the best kind of magical.
Another of my favorites, besides Hansel & Gretel, is The Twelve Dancing Princesses. The magical elements in this one are breathtaking and make for some truly epic retelling opportunities. It was actually an amazing retelling (Entwined by Heather Dixon) that made me fall in love with the original tale in the first place.
You made it to the end! Congratulations! XD And congrats to my little blog for surviving two years and putting up with my constant negligence.
To my lovely readers: Thank you for sticking around and taking the time to read my words. I love all of you. <3 If there's a type of post you'd like me to use or use more of, let me know! I want to be posting stuff that YOU want to see.
And one last note: Remember that "short stories based off a music album" election I hosted a while back? Well, my next post should be the first story for that!! I'll hold off on telling you which album won (because, as a writer, I thrive off creating suspense XD), but just know that I'M VERY EXCITED ABOUT IT.
What's a weird food combination you like? Do you watch The Great British Baking Show? What's your favorite vegetable?? Spill some thoughts in the comments below!