March 2020. It played out in a completely unexpected way (understatement of the century, I know). That, of course, has bled into April. But I think we're all beginning to recover from the shock of the situation and settling into it as best we can. It's our reality now, however apocalyptic it seems and truly terrifying it is. And blessing
has
come out of it, in bigger ways than I'm sure any of us imagined.
I'm trying to be consistent with blogging, but it's hard when there's so much on my plate and so many distractions. You can, however, expect to see my long-awaited Q&A in your feed/inbox VERY soon, so stay tuned! For now, let's get you up to date on all I've been accomplishing and learning recently.
Um.
*cough*
Yeahhhhhhh.
I'm sorry if you're tired of hearing about the way this has changed our routines and messed with our mental health, but it
has
sort of overwhelmed everything. The COVID-19 pandemic snuffed out all my expectations for spring and it's been a huge adjustment.
I'm conflicted about being at home so much. I overwhelmingly miss going to church, youth group, the library, sports events, and big gatherings in general??? (Quarantine must definitely be driving me crazy). At the same time, my introverted nature loves the added flexibility and the unusually big gaps in my schedule. Although... it appears my to-do list thinks it needs to accomodate by growing longer and longer. *sweats*
More than anything, of course, I hope it all goes back to normal soon.
Snippets of quarantine life:
~ eating homemade bread for the first time in a long time (my mom couldn't get bread from the store for a while XD)
~ watching
Onward
the day it came to Disney+ (so fun and heartwarming!!)
~ registering for my first semester of college come fall (a more complicated and exhausting process than I expected, but it's doneeee)
~ sitting in the sun on a picnic blanket in my yard to read, study, and flick pesky ants off my feet
~ welcoming my brother home from university much sooner than any of us thought
~ getting sucked
deeply
into social media, which I didn't quiiiite have time for before (a problem that I promise I'm working on XD)
~ took driver's ed, which was cut short because of the virus, and acquired my license!
Shadow Hand by Anne Elisabeth Stengl
5/5 stars! I don't read that many time travel centric books, but this one is by far the most brilliant I've ever read. The way it came together just blew. my. mind. Probably my second-favorite Tales of Goldstone Wood book.
On the Fence by Kasie West
I love speculative fiction, but sometimes I
need to take a break from the heavier genres and read a lighter contemporary. This is my first Kasie West read and by no means a disappointment. I ADORED it! Finally, a clean YA romance I can get behind.
A Time to Die by Nadine Brandes
My current read! I haven't managed to get into it yet, but the dystopian world already has me
very
intrigued. And it isn't taking much for me to warm up to the characters! I can't wait to get deeper into it.
Two words: CAMP. NANO.
I'm having a wonderful, chill time editing a big chunk out of Blue Like Sapphires this month. I just... This story is SO close to my heart. I love it to pieces. My critique partner just finished reading it (EEK) and gave me some great feedback I can't wait to implement. I'm hoping to dump it in my alpha reader's lap sometime next month, so that'll be fun. I haven't been working on Dusted Red very much, but honestly I don't think it needs much more editing before it's ready to be attacked by beta readers.
Yesssss. The beta reader call is coming soon, friends. SOON.
My new novel - the one I'm writing by hand - is still extremely early in the drafting process, but once Camp NaNo is over I expect to be scribbling in those pages more consistently. An official introduction for that is in the works, I promise!!
WE FINISHED MERLIN.
I AM NOT OKAY.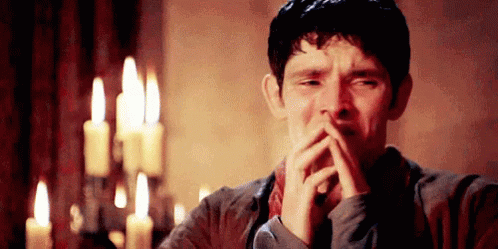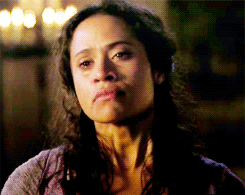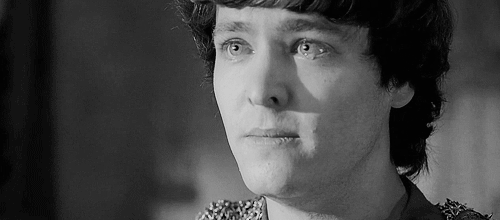 It was a... well-done ending. Also a terrible, brutal ending. But I 1000/10 recommend this show because it's INCREDIBLE.
We're still going through Psych, and I hope to start X-Files soon because a beloved friend of mine won't shut up about it and has me desperate to watch it in full. XD At this point in time I've only seen bits and pieces.
~
Not Too Far
and
Forty5
// GAWVI (every song on his new
album
Heathen
is amazing, but these are my favorites!)
~
Young Dumb & Broke
// Khalid (can't remember how I ended up getting into this, but here we are XD)
~
Level of Concern
// Twenty One Pilots (AAAAAAHHHHHHH MY FAVORITE BAND RELEASED A NEW SONG AND IT'S FANTASTIC)
~
Silence
// Marshmello (I designate this the most INFP song ever)
Every now and then, I have this moment of overwhelming disappointment.
This is not what I wanted my spring to be like.
So many things I was looking forward to, cancelled or suspended.
Why is this happening?
I don't understand.
The moment crushes me. But the moment is just that - a moment. Because whenever it comes, it's like God gently reminds me, "Hey, I knew this was going to happen. I allowed it. It's all part of My plan. Now relax."
His peace passes all understanding.
It's okay to be disappointed. Right now, it's impossible
not
to be disappointed. But God's peace and joy are HERE, guys. Reach out for Him - surrender the worry - and I promise that what He pours into you won't disappoint at all.
The Lord's Truly,
Talk to me! What have you been reading? Which TV shows scarred you with their finales? How are you coping with quarantine? Fellow Twenty One Pilots fans, WHERE YOU AT??