I feel like I'm still in post-NaNo recovery mode, but I promised a sappy wrap-up of my first NaNoWriMo experience, so here's a mini one. And THEN we will talk about BOOKS. Namely, my favorite reads from 2019, followed by the top books I'm looking forward to reading in 2020 (aka books I've wanted to read for a long time but haven't picked up yet, for some inexplicable reason... 2020 IS THE YEAR, PEOPLE).
November was... a whirlwind. I'm still wondering how I survived, to be quite honest. These days I'm the QUEEN of procrastination, and there were definitely days and times last month when I procrastinated on
Flecks of Green
. Somehow, though, I pushed through and WON. And honestly, when I think back on it, I can't take credit for that.
It was Jesus. 100% Jesus. I stepped into NaNo with the feeling that God was supporting this decision to attempt 50,000 words in 30 days, and here I am - with 50,000 words of a story that I'm excited to see where He takes next. He gave me all kinds of ideas for symbolic incorporations of my faith when I plotted the story in October, and I'm excited to see how He helps me develop those themes as the story progresses (when I finally pick it up again lol).
FAVORITE PIECES OF NANO 2019
- word wars.
So many EPIC word wars! With
this gal
,
this gal
, and
this gal
in particular. Thanks, friends! Our battles were endlessly fun and resulted in much excellent progress. XD
-
doing TWO 5k-in-a-day sprints.
Not two days in a row, but... I've never written that much in one day before. Beating personal writing records was perhaps the most exhilarating aspect of my NaNoWriMo (and also fried my brain, but it was worth it).
-
my characters spewing crazy nonsense and being crazy in general.
I love them. Truly. But they're also crazy.
-
meeting with a writer friend several times at the library to NaNo together.
We did our best to keep our wits about us, but I'm not sure how well we succeeded. XD
-
watching the NaNo progress bar slide up, then down, then steady itself, then repeat.
Ahhhh, that progress bar. It caused all the stresses and excitements. You served me well, you stubborn, snake-like... tracker... thing.
-
hitting that 50k on the final day of November.
Okay, so maybe
that
was the most exhilarating aspect of my NaNoWriMo. All those days spewing and struggling for words culminated in one satisfying moment of victory.
It was worth it, okay? And it taught me that I CAN write a lot even as a busy student. With college next year, I don't predict I'll be able to do NaNo 2020 (considering how hugely challenging it was this year as a high school student), but you can bet I'll be doing it again some year in the future!
Reading has been hard to fit into my life lately, what with school and NaNo and... yeah, mainly those two. And mainly school, now that NaNo is over. (Yay for Christmas break!) Nevertheless, I've read 70 books (including a number of short stories XD) so far this year, and some of them were downright INCREDIBLE. Here are my favorites!! In no particular order, except that the first two listed are tied for my top favorite.
To Darkness Fled by Jill Williamson
The whole Blood of Kings trilogy is amazing, but I've gotta say that book 2 is my favorite installment. All the feels, my friends. ALL THE FEELS. This book includes my literal OTP, and everything from worldbuilding to plot to the whole cast is just AMAZING ADLKFJEGKLJD. I can't scream about it enough!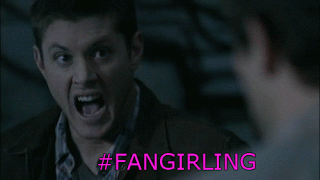 The Warden and the Wolf King by Andrew Peterson
This is another long fantasy that I positively devoured. There's not much to say about it (because this whole book is a spoiler for the others in the series, naturally), but two things: 1) Janner Igiby is the most amazing character ever, and 2) THAT ENDIIIIIING *sobs*
Live Without You by Sarah Grace Grzy
My favorite Christian contemporary romance!! This sweet, inspiring, and even intense little book had me squealing, grinning, almost-crying, and generally freaking out. Piper and Ezra are characters to root for. <3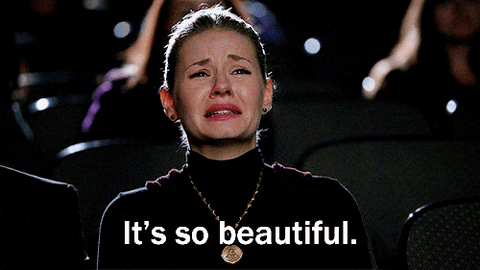 The Only Pirate at the Party
by Lindsey Stirling
And THIS is my favorite memoir. I whipped through it soooo fast and loved every second of it. Lindsey's writing style is super distinct, and her sense of humor is priceless. This story of an electric-violinist and her challenges in both personal and career life entertained and inspired me to no end!
Moonblood by Anne Elisabeth Stengl
My favorite Tales of Goldstone Wood book so far! That ending KILLED me, all right? My heart was so full of emotions that I'm pretty sure it burst.
One of my best friends really hyped it up for me, and it met every one of my high expectations! <3
Unwind by Neal Shusterman
This whole "dystology" is a big highlight of my reading year, but book 1 in particular BLEW. ME. AWAY. Chilling, character-driven, and utterly brilliant, the Unwind series is probably my favorite dystopian of all tiiiiime. I'm also very excited to pick up more Neal Shusterman books soon. *rubs hands together*
~ MOST ANTICIPATED READS 2020 ~
There are some (read: many) books on my TBR that I've been desperate to read for a long time. 2020 is going to be the year I read the ones I'm MOST desperate to pick up. At least... I dearly, sincerely hope so. They're definitely my bookish priorities going into the new year!
The Friend Rec: Letters to the Lost by Brigid Kemmerer
My friend
Lisa
recommended this to me a looooong time ago, as in way back when I first read
In 27 Days
by Alison Gervais (which was June 2018, by the way). It seems like the type of contemporary I'd really enjoy, so I'm looking forward to finally picking it up!
The Fantasy-Lover Must-Read: Mistborn series by Brandon Sanderson
How am I supposed to call myself a fantasy fan when I haven't read anything by Brandon Sanderson yet?? If you didn't know, Sanderson is a fantasy (also sci fi) author renowned for his super complex and brilliant worlds/plots. I've been dying to read him for a long time, so I'm overdue to pick up one of his works. And I've heard Mistborn is a really good one to start with!
The One Literally EVERYONE Loves: Keeper of the Lost Cities series by Shannon Messenger
My friends love it. My sister loves it. My friends' sisters love it. Everyone I see who has read it - Goodreads, BookTube, Instagram - loves it. Does anyone who has read Keeper of the Lost Cities
not
love Keeper of the Lost Cities? I don't think so.
I've heard nothing but good things about it, and the premise sounds right up my alley. I can't wait to finally read this Middle Grade fantasy!
The Actually Decent Romance Author: On the Fence by Kasie West
Usually I see covers like this and I run far away. YA contemporary romance isn't a genre I typically gravitate toward (quite the opposite actually). But Kasie West, man... EVERYONE LOVES KASIE WEST. They say her books are
clean
, with three-dimensional characters, solid themes that aren't just romance-related, and fantastic humor. It sounds too good to be true, but enough people say it that I believe it.
I asked my friend who is a Kasie West fan which of her books I should start with, and she recommended
On the Fence
and
Love, Life, and the List
. So I'm starting with this one, and
Love, Life, and the List
will be next. I'M SO EXCITED.
The One Even I Don't Understand: Pacifica by Kristen Simmons
Nobody I know has read this, but ever since I saw it somewhere and read the blurb, I just knew I had to read it sometime. I don't know why. I don't know if it's any good. But it sounds epic and I have the strangest itch to pick it up, so here goes nothing.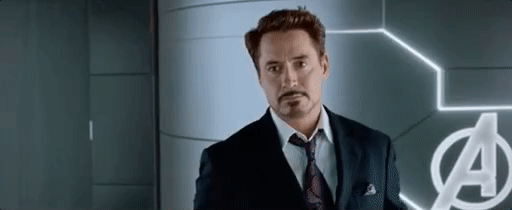 The Classic: Little Women by Louisa May Alcott
It's starting to get on my nerves that I haven't read this book yet. XD I told you guys AT LEAST a year ago, in a blog post, that I was going to read it, and then I never did. Why am I like this? Not sure, but I'm putting it on this list in hopes that I will fiiiiiinally pick it up. I've been told I would like it, and I'm sure I would, so what am I waiting for??
~~~
And that's a wrap! Phew, it's been a hot minute since I posted here. Hopefully I'll be writing for this blog a little more frequently, but we'll see. I also might be changing my posting style, although I'm not sure what I want to change it to yet, so what comes next for this little corner of the internet is as much a mystery to me as it is to you. ;)
In case I don't return until the new year... Merry Christmas, my friends!!! <3
The Lord's Truly,
What's your favorite book read in 2019, and what's your most anticipated read for 2020? And finally, in the spirit of Christmas, here are some Elf gifs: