You may be wondering why I'm writing in blue today. I'm writing in blue because that's going to be my color for the rest of the week.
And what do I mean by "the rest of the week"?
I mean that The Dimension is taking over the blogosphere for the rest of the week in a collaboration stretching across five different blogs.
IT'S. GOING. TO. BE. EPIC.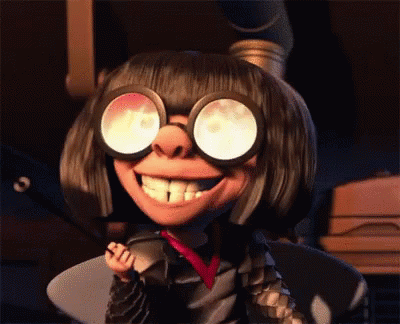 Allow me to explain. I and a handful of other blogging gals around these parts have decided to call ourselves The Dimension. (I'm counting on one of the others explaining in their post where that name came from. XD) These ladies are fantastic and I love them SO MUCH. <3 For this collaboration we basically
decided it would be hilarious if we took turns letting the others publicly roast us on our own blog. Each post will address a particular quirk of the roastee that we're constantly teasing her about in the inner circle of The Dimension.
Except for my post, that is. We couldn't think of anything the others could roast me for (apparently I'm too much of a cinnamon roll?? Not sure that's accurate, but okay XD), so I asked them if they wanted to share their predictions of my novel instead. Dusted Red is a fairy tale retelling mash-up of Little Red Riding Hood, Hansel & Gretel, Goldilocks, and Peter Pan. Here's my current (and still rough, I'm sorry) blurb:
After losing her father to the shapeshifters, Delmy doesn't want anyone else she cares about to slip out of her grasp. But when they take her grandmother, there's nothing she can do but venture into the witch-infested, shapeshifter-filled Fawood and hope she can find the shapeshifters' hidden sanctum before it's too late.
Delmy doesn't expect to meet a single human in the forest, but to her surprise, she encounters a brother and sister wandering aimlessly in search of home. Banding together, the threesome find themselves entangled in something more sinister than the darkest village legends ever hinted at. And worse, some of them may be connected to it in ways they never imagined.
~~~
*rubs hands together* So I came up with some questions for my fellow anomalies (another of our nicknames) to answer. Their responses will be based off more information than what is given in the blurb, so if you want to know more, follow THIS LINK to read a short series of posts delving a little deeper into what the story is about and who the characters are.
Now, without further ado, let's see what my friends expect from Dusted Red!
*gulps*
XD
~ First of all, please introduce yourselves! ~
What is up, peeps? It's Brooke, the Queen of Ships.
Hello, it's Gray Marie everyone's second favorite introverted extrovert.
HIYA ALL!! It's Lisa, the one who's sister is secretly twins with Lila's. Ok that was a weird intro. Let's retry. HELLO IT'S LISA the person who forgot Lila existed because the first time she commented on Lila's blog was apparently the second time, but Lisa forgot she'd been there before.
Hellooooooo!!!! It is Faith, Evil Mistress of Death, Mother of Dragons, actually Potato Queen.
~ What is your general prediction of the kind of story
Dusted Red
is? (Fast-paced or slow-burn? Soft or savage? Mostly fun or mostly serious? etc.) ~
Brooke: I think it's going to be a good mixture of all the above! I know it will be fast at times and I know there may be a slow painful burn at times. I also know Lila is a cinnamon roll, but that does not mean she can't be savage. AND, I know it will be both fun and serious. Haha, all the above!
Gray: Hmmm. Lila is a very soft person, which is why we love her, however, I bet this book will be mostly savage. Will it have its soft moments? Of course, because Lila is writing it, but I think this will be a fun, fast-paced adventure overall.
Faith: Honestly...you'd think it would be a sweet soft book because that's Lila's personality. But then…having read her flash fiction and knowing a thing or two about it from the snippets, I gotta say, it's probably going to be pretty savage xD Probably pretty fast-paced, too, because she actually plots (*unlike me* *coughs*)
Lisa: I'm frightfully forgetful when it comes to details about my friends' wips that I haven't actually read *cough* From what I know about Lila though, I believe her book is going to be a perfect mix of everything! In essence I agree with everyone above XD
~ Based on what little you know (mwahaha), describe a scene you predict happening in
Dusted Red
. I know it's hard, but be as creative as you want! ~
Brooke: I ship some characters and I can totally see a scene where the two characters get together. If I am correct that is.
Gray: A battle with some characters constantly shape-shifting??


Faith: Some scenes wandering lost in the woods, possibly enmity between Delmy and Gretel (not sure why I think they won't get along, but I don't, for some reason?), and of course something to do with flying with Peter Pan…


Lisa:
THIS IS REALLY HARD, but I think there'll be lots of scenes that hark back to the original stories they came from! At least I hope. One scene
I'd be most excited to see is the climactic confrontation with the villain(s).
~ What ships do you predict (or want XD)? I've been purposefully vague about that, so this oughtta be interesting… ~
Brooke: Delmy and Peter. I've already thought this through a lot. Or Gretel and Peter. I could go either way with this, honestly.
Gray: Gretel and Peter for sureee.
Faith: I'm thinking Delmy and Hansel? But it could be Delmy and Peter. *shrugs* Not sure yet. I reserve judgment for the time being. *cackles* (Although, based on that one flash fiction, it could be Peter and Tiger Lily…)
Lisa: I don't know that much, but I went and looked at some of her character collages/descriptions and from what I saw, I decided on Delmy and Hansel XD Densel? Helmy? All the ship name possibilities this has hahaha!
~ Which aspects of the original Red Riding Hood, Hansel & Gretel, Goldilocks, and Peter Pan stories do you fully expect/hope I've included? *gulps* ~
Brooke: Neverland mischief and fairy-tale vibes. The wolf somewhere from Red Riding Hood, maybe sibling bonds from Hansel and Gretel??
Gray: I hope the wolf is somewhere in here, because that prospect is epic. Also, the mermaids from Peter Pan, which I think I remember Lila talking about somewhere…
Faith: A shape-shifting wolf, perhaps? That would be EPIC. And the lost in the woods part of both Red Riding Hood and Hansel & Gretel? I think the mermaids will be in there (or is that the sequel? It's one of the two xD) and the Lost Boys will be there, as well as Tiger Lily. I think. ;)
Lisa: I really hope to see the other side characters! Meaning, the wolf, the witch, the bears, and Captain Hook. *cough* apparently I'm excited about the villains now, what! I'm so excited for this fairy tale mash up novel *happy dancing*
From left to right: Delmy, Gretel, Tink, Peter Pan
~ And finally, what do you think the ending will be like, considering I'm writing a sequel? (cliffhanger, tragic, happy with a couple loose ends, etc.) ~
Brooke: Tragic with loose ends, probably a cliffhanger that could be by itself, but also have a sequel. Having read Lila's writing before, I know it's going to be great and I can't wait. She's SUPER talented at writing and I look forward to reading Dusted Red.
Gray: A CLIFFHANGER! AND I'M GOING TO BE!! SO!! UPSET & SALTY IF IT COMES TO THAT!!!! DOn't you dArE leave me hANGING, Lila. >:(
Faith: Definitely a cliffhanger because she's mentioned it…so. Cliffhanger it is and it will most likely rip out my heart very very rudely. Bring it on.
Lisa: I fully expect a cliffhanger!! Actually I think that either a) the story of the first book *seemingly* end well and is well tied up but CLIFFHANGER! Something surprisingly tragic and shocking happens - and we need a sequel!! Or b) there's a tragic ending and a ton of loose ends that will be tied up in the sequel. But I rather hope for the first scenario XD
Well. That was something. XD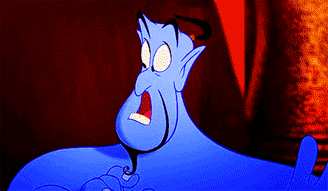 Okayyyyy, so none of you are going to want to miss the rest of The Dimension Takeover! Click the links below to the other blogs and be sure to follow them (if you haven't already) so you won't miss alllll the good-natured roastings to come this week. XD
I'll update the links when their actual Dimension Takeover posts go up!
This has got me super excited to share my novel with more people in the future! Whether those predictions are correct or not, mwahaha. Do you have any Dusted Red predictions of your own that you want to share? Are you excited for The Dimension Takeover?? Comment below!