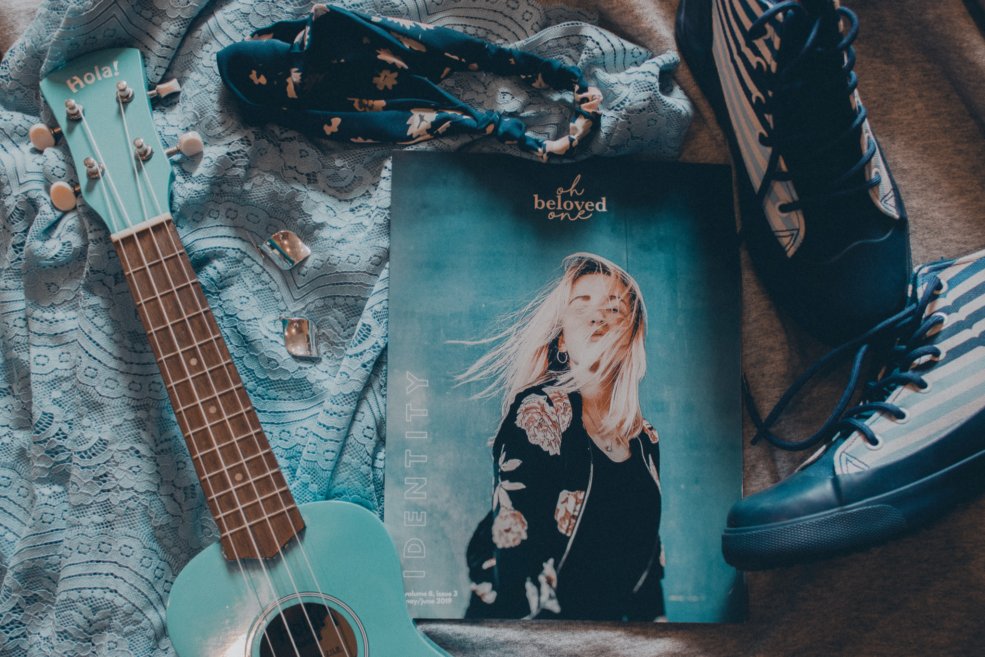 pics in this post courtesy of Amanda Brown
Happy Saturday, lovely friends! Welcome to the magazine tour for Oh Beloved One. I'm honored to feature Amanda Brown - the beautiful mind behind this magazine for Christian girls - on my blog today. She has some great tips to share on how to stay close to God in college, which is super relevant for me because I'll be heading into college next year. (O_o) I hope you find her advice and encouragement as inspiring and uplifting as I do. <3
Check out Oh Beloved One:
Without further ado, I'll hand the mic to Amanda!
~~~
Hi guys! I'm Amanda Brown, the editor and founder of a blog and magazine (
Oh Beloved One
) reminding you that you're beloved by the King of the Universe! This month I'm "taking OBO on tour" . . . which basically means getting to know AMAZING people like you by collaborating with blog owners to introduce you guys to Oh Beloved One!
My two passions are art and the written word, and I love finding unique ways to marry the two. This often looks like me designing and editing our bimonthly
Oh Beloved One
magazine (which is free online and also in print for $11) and designing e-books/printables (all of which are free so far).
But, today, I wanted to talk to you guys about staying close to God in college. College can be a scary time. You're moving away from home, possibly thrown into a mass of people who have never cared about God, living with three or four other people in a dorm room, and you have to choose your major (so basically decide the rest of your life).
College is a time that can also become very selfish. College is all about YOUR friends, YOUR homework, YOUR teachers, YOUR future, YOUR relationships, YOUR meals. If we aren't careful, we can become people obsessed with ourselves (I know this from experience).
It's SO important to stay close to God during college because you'll need His help a lot of times, whether you're stressed about work or in a quarrel with a teacher, etc. I mean, this is real life: you'll always have hardships, whether they're little puddles or huge oceans. God is the only thing that's going to keep you from sinking.
TIP ONE: GET IN THE WORD.
Of course, the most important thing I can tell you is be in the Word. Not just once a week, but EVERY. SINGLE. DAY. Some of you guys have never been able to do daily devotions consistently. I was there too!! I didn't start doing devotions every day until last summer. I was held accountable for it while working at a Christian camp. Once the summer ended, I'd seen so much growth and experienced God's love in such an intimate way, I knew I couldn't afford to lose the daily communion I'd had with Him.
It might seem impossible, but I'm telling you: if you draw near to God, He'll draw near to you. I have lots of resources on the blog with information about starting your own devotions, but here's just some quick suggestions.
Choose a time: Stick to this time every day so you aren't tempted to skip. I'm no morning person, but I have decided that starting out my day with God first thing is more important than a non-zombie Amanda. Daily conquering the flesh, baby!!

Choose a location: I'm a town student so I get to do my devotions at my desk every morning. You may choose to do it outside a classroom between classes, next to a lake during the summer if you're counseling, etc. It doesn't have to be fancy. Just make sure you won't be distracted!

Choose a topic: This can be very overwhelming for the new devotion-doer. You could go two routes: study based off of someone else's published devotional, or do your own study.

Prewritten devotionals: She Reads Truth, Revive Our Hearts, Well Watered Women, and Daily Grace Co all have great devotionals. You buy these and they have a set time period they cover. Every day, you'll have a reading and then the writers give a commentary and ask questions that will get you thinking and applying God's Word to your life.

Starting your own study: This can look like reading a chapter of Psalms every day and journaling your thoughts on it, choosing a short passage and using blueletterbible.org to look up the meanings of the words, studying through the OT (check out thebibleproject.com and watch their videos before starting a new chapter for great context), or reading through the Gospels and underlining every time Jesus showed 1 Corinthians 13 love.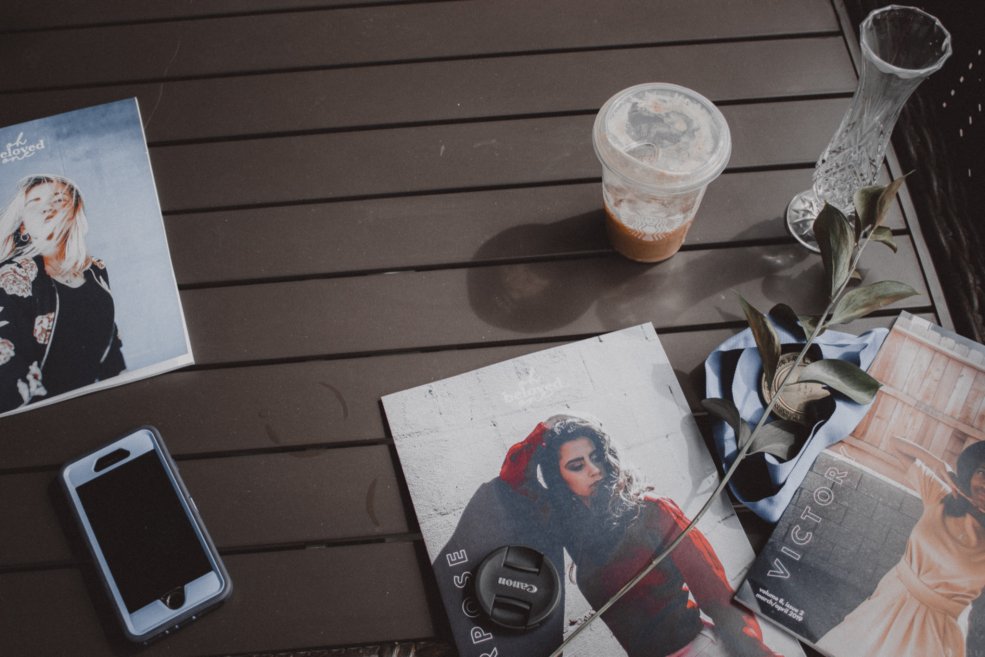 If you need more ideas, feel free to explore my blog or even write me on Instagram!! I'm passionate about helping people really dig deep into the Word because, for so long, I thought I was incapable of such deep study or communion with God.
TIP TWO: CHOOSE TO BE SELFLESS.
I'm such a selfish person. Really, I am! As soon as I catch myself throwing a pity party, being jealous about someone else, or complaining about how tired I am, I try to pivot my thoughts towards the OUTSIDE instead of the INSIDE.
When you are selfish, challenge yourself to do something for someone. Find a cute Pinterest quote and send it to a friend. Buy a classmate a coffee. Hand letter a verse for someone. Offer to listen to someone and bear their burdens. Text someone you lost touch with and ask how you can pray for them. Bake cookies for a nursing home and then deliver them. Satan likes to get us really inside ourselves, which renders us useless to anyone (even ourselves). When we love on other people, we're taking part in the love of God (1 John 4).
Yes, you'll need to get homework done. Yes, there will be times when your schedule seems like an impossible mess. But make sure you take time to love on other people. It could even just be a hallway conversation, a quick smile or hug.
TIP THREE: SATURATE YOURSELF IN GOD.
This is especially important if you're going to a secular college. Find ways to saturate yourself in your faith. This might look like
listening to a Christian life podcast while working out

signing up for the Bible Gateway verse of the day email

subscribing to good Christian blogs

choosing to watch a Christian YouTuber rather than a Netflix chick flick

following inspirational Christian quote Instagram pages to give you a break in between selfies
Things that will be delivered to your web page, phone screen, ears, eyes, and therefore heart to remind you that you are just a sojourner in this world. You could even set phone reminders. Hear the buzz? Time to praise God for 15 seconds while walking to your next class. Hear the buzz? Time to pull out that verse card and work on memorizing one section. Hear the buzz? Just your reminder to smile at the next person you see and ask how their day has been.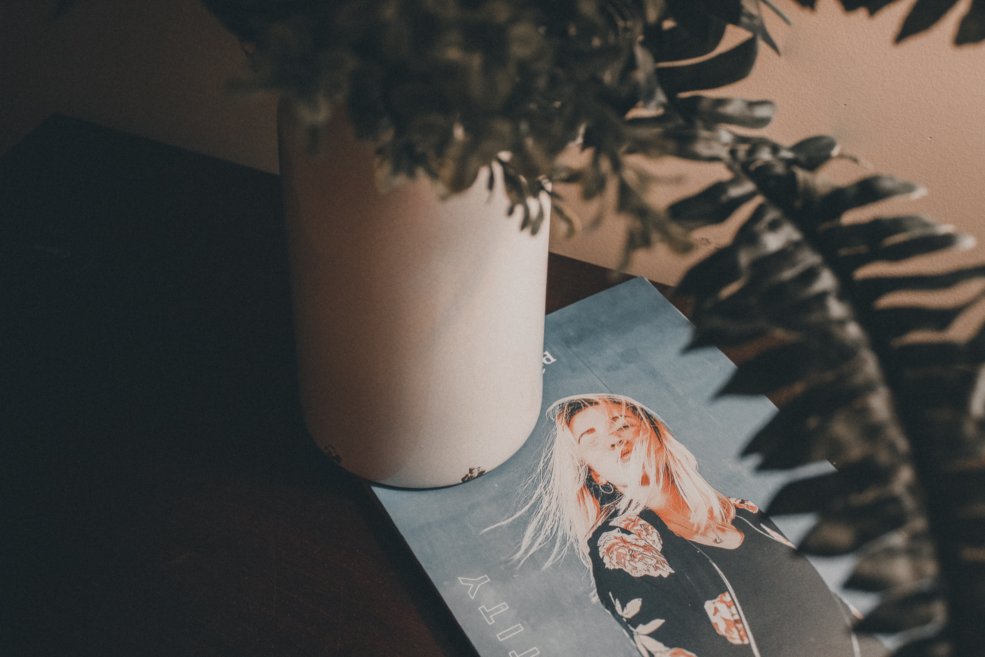 We don't have a cubby hole Christianity: we have a swimming pool faith. It pours over into ever crease, every corner of our being, from what we watch to how we scroll to what we say. Allow God to have His hand in every aspect of your life!
I hope these tips were very helpful and encouraging. Cultivating a relationship with God in college will take full commitment and some energy on your part, but it's totally worth it. Imagine thinking you can go whitewater rafting without a paddle, relying on your strength and determination! That's not gonna work too well. Likewise, we MUST rely on God's strength as we grow older and face "big people" problems.
Hope to see you around the OBO blog, and don't forget: you are beloved!
~~~
Wow. <3 Thank you SO much for sharing, Amanda. I'll be falling back on this as a constant reminder in the months leading up to college - and definitely once college hits!
Okay, so obviously I'm not the only stop on this tour. :D (which is going on all September long!!) Rosalie Valentine and Jane Maree have featured OBO on their blogs too. There's a
giveaway
, guys. And an
interview
. << EPIC STUFF RIGHT THERE. So check out
Rosalie's post
and
Jane's post
because you won't want to miss that.
Whatever you're going through this weekend, just remember that you are loved by the Creator of the universe. You. are. the beloved one.
The Lord's Truly,
Have you read any issues of Oh Beloved One? (I highly recommend it. It's an amazing magazine, and it's FREE online!) Are you in college, going into college, or have been in college? How do you prioritize relationship with God amidst school or general busyness? Comment below!