I'M FINALLY BACK. I confess I've been in the worst blogging slump lately, but this tag was so fun and refreshing to do that I think I've finally crawled out! Hopefully you'll see much more consistent posting from me this summer. :P
This has been a fantastic reading year so far, and I'm so excited to share with you some of the epic ups and crazy downs of my 2019 bookish progress.
1. Best book you've read so far in 2019
Probably To Darkness Fled by Jill Williamson, the second book in the Blood of Kings trilogy. I haven't been so engaged - so emotionally invested - in a book in a long time. If any of my family had seen or heard me freaking out over these characters during PARTICULAR SCENES (anymore than they already did lol), they would have been concerned. XD


Same goes for the third book, From Darkness Won. *clutches heart* This trilogy is GENIUS, and I can't recommend it enough!
2. Best sequel you've read so far in 2019
The Deceiver's Heart by Jennifer A. Nielsen, sequel to The Traitor's Game. This book is INSANE, guys. I enjoyed it thoroughly, to say the very least. XD


Don't mind me, I'll just be over here screaming softly in the corner until The Warrior's Curse comes out. O_O
If you're a fan of the amnesia trope, magic daggers, and lots of romantic tension, you have to read The Traitor's Game series!
3. New release you haven't read yet, but want to
I'm not sure whether to be excited or terrified for
Finale
by Stephanie Garber, which released May 2019.
Caraval
was wonderful, but
Legendary
was NOT as good, which means I really shouldn't have super high hopes for this last installment. And yet I couldn't stand not finishing the story! I have to see where it ends up.
4. Most anticipated release for the second half of the year
This gorgeous fantasy by Hosanna Emily, who is the beautiful, inspiring soul behind the blog
Having a Heart Like His
, releases September 1 and I'm SO EXCITED!! I just know it'll be exquisite. <3
"The King's blue flame quivers as a new fire arises, and Kadira must hold fast to the torch. It's destiny; she's a torch keeper." ~
Goodreads page
5. Biggest disappointment
I started reading
Moby-Dick
by Herman Melville in November of last year, so I'm not certain it counts, but it DID take me until April of this year to finish the beast. *grumbles* I gave this 1 out of 5 stars, my friends. Verrrrry rarely do I come across a 1-star book, because I'm an optimistic reader and tend to focus much more on what I like in a book than what I don't like. More importantly, I seek out books I'm actually interested in rather than succumbing to the mainstream buzz.
But, with
Moby-Dick,
there wasn't much good to focus on. I'm sorry, but it was DRY and SLOW and DISTRACTED, and I could barely tolerate it. The audiobook narrator was really good, but I still had to make an
enormous
effort to stay focused while listening. :P
If I have to suffer through one more biology lesson about sperm whales...
...beware the wrath of my harpoon.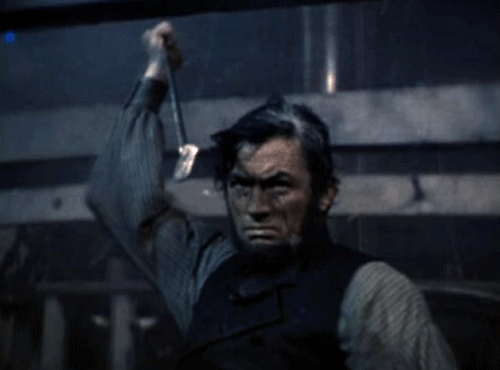 The Man Who Was Thursday
by G.K. Chesterton. I was expecting it to be good, but not nearly as amazing as it turned out to be. O_o It exceeded my expectations in every way (except for the ending, which confused me enough to knock my rating down from 5 to 4.5 stars), and in general it is THE definition of witty and brilliant. :D If you like
police spy stories and things never being what they seem to be
, you'll love
The Man Who Was Thursday
as much as I did!
7. Favorite new author (debut or new to you)
NEAL SHUSTERMAN.
NEAL SHUSTERMAN ALL THE WAY.
My first read from him was
Unwind
, which got published waaaay back in 2007 but was devoured by yours truly just a couple months ago. Now I'm in the middle of
UnDivided
, the last book in the Unwind dystology, and all I can say is that it's SO GOOD. I've loved every single book in this series, and I already can't wait to branch out and read more from this author!
8. Newest fictional crush
Please tell me I'm not the only one who can't get enough of the charming, the swoon-worthy, the perfectly imperfect, the beautifully flawed and flawlessly beautiful CAPTAIN FREDERICK WENTWORTH.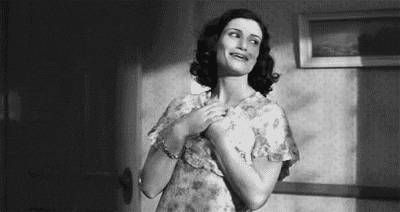 I read Jane Austen's
Persuasion
during vacation in May and fell head over heels in love with the story. It's been years since I read
Pride and Prejudice
, so I can't make a confident comparison, but I'd almost venture to say I love
Persuasion
even more??
CAPTAIN WENTWORTH, THO. <333
9. Newest favorite character
This is extremely difficult, but I think I'm going to go with Achan from the Blood of Kings trilogy. All the characters in that series are FANTASTIC, but Achan epitomizes everything I adore in the personality and arc of a male male character. *heart eyes*
10. Book that made you cry
Books VERY rarely make me cry, but
A Monster Calls
by Patrick Ness made. Me. Cry. I read it back in January (actually my first read of 2019!), but I distinctly remember the painful feelings it subjected me to. <3
11. Book that made you happy
I've read so few light, happy-feely books so far this year that it's... well, it's
sad
in the most literal sense. I've barely touched contemporary. Which makes sense, considering I don't love contemporary anywhere NEAR as much as fantasy, but I still find this to be a problem.
Now, if YA contemporary books weren't so
dirty
, maybe it would be an easy fix. :/
Live Without You
by Sarah Grace Grzy is one contemporary I read early this year. It made me happy, for sure, but it also BROKE ME. MY HEART. IN TWO.
RUDE.
But again, it provided lots of fuzzy warm scenes to balance out the pain!
12. Most beautiful book you've bought so far this year (or received)
I bought
The Help
by Kathryn Stockett for 50 cents at a thrift store a month or so ago. I haven't read it yet, but I'm looking forward to it - and the cover is lovely!! I'm using it for this question because 90% of the books I read are from the library, and
The Help
is the ONLY book I've bought this year with my own money. Options are limited. XD
13.What books do you need to read by the end of the year?
Ummm... A LOT.
Here are just a few:
1) The Tales of Goldstone Wood by Anne Elisabeth Stengl
2)
Dry
by Neal Shusterman
3) basically all Katherine Applegate's Middle Grade books
4)
How to Disappear
by Sharon Huss Roat
5)
Letters to the Lost
by Brigid Kemmerer
6) Uglies series by Scott Westerfeld
7)
To Best the Boys
by Mary Weber
8)
And the Ocean Was Our Sky
by Patrick Ness (I'm counting on this being better than its source lol)
9) another Peter Pan retelling or two
10)
The Help
by Kathryn Stockett
Do
not
count on me getting to all of these in 2019. Just because I NEED to read these this year doesn't mean it's going to happen 100%. Unfortunately. :(
14. Favorite book community member
I couldn't possibly choose. *cue existential crisis*
Okayyyy, so allow me to narrow it down. I don't know how many of you watch BookTube, but I'm pretty familiar with it and keep up with several channels.
Jessethereader
is the best one and I watch it RELIGIOUSLY, so I'll take this question as an opportunity to rave about it. If you haven't checked out jessethereader, you simply
must
. I promise you, his videos are unique and awesome and clean and lkajdroirjtylkjgblkg.
~~~
And that ends this tag! Now that the glorious freedom of summer is in full swing, I'm planning to get back into regular weekly posting (WOOT WOOT), so you should see a new post from me next Monday! ^_^
The Lord's Truly,
How has 2019 treated you so far, in terms of reading? What is your new favorite book, character, or author? Biggest disappointment? Talk books with me in the comments down below! :D