These days, book reviews are not as popular as other types of bookish blog posts. Why? I think part of it is that everyone is used to the way book reviews are done, and that makes them a liiiiittle bit boring. There are other reasons which I won't get into today, but that's one of them.
I've been wanting to bring book reviews back to my blog, but I also want them to be fresh and fun for
you -
my readers! So
I've brainstormed a unique format that will hopefully be fun and interesting for all of you to read as well as for me to write.
And, as an introduction to this new book review "series" I'm launching, today I want to walk you through the format I've come up with. Show you how book-reviewing will be done here on The Red-Hooded Writer. ;D
(Basically it's just a conglomeration of ideas inspired from book reviews and such that I've seen elsewhere, so... I'm not pretending to be a genius inventor or anything lol.)
First things first, I'll share the cover and Goodreads blurb of the book I'm reviewing. A necessary beginning step. Now, onto the good stuff...
Section #1: AESTHETIC COLLAGE + QUOTE
I don't know about you, but aesthetics can suck me into any story-related post. Whether they be collages or quotes, aesthetics are just
eye-catching
. That's the defining characteristic of any aesthetic.
Since I know people like to see a touch of the aesthetic in book reviews (I'm one of those people, for sure!), I plan to give you what you like to see - right from the start. ;D Let's use
The Seven Huntresses
, my Snow White fantasy novella, as an example.
"When the settlement that was once yours is free of dragons, you can return there and restore all that was burned. Your brave ancestors, whose memory you treasure, will no longer writhe in their graves at every quake of dragon step, beat of dragon wing, and growl of dragon throat."
... "The honor of your ancestors lives on."
Section #2: MY RATING + "5 REASONS WHY THIS BOOK IS..."
Next I'll display my rating and a large, curly-lettered banner that says "5 Reasons Why This Book is..." and I'll end it with one of these, depending on my rating:
- amazing (5 stars)
- fantastic (4 stars)
- good but not great (3 stars)
- not my cup of tea (2 stars)
- one of my least favorite books of all time (1 star)
Then I'll launch into a list of the aforementioned five reasons. XD
Let's use
The Seven Huntresses
as an example again. I'm going to pretend to be a reader who disliked
The Seven Huntresses
so much I gave it two stars.
1. It's too complex for a novella.
There was a lot going on in this story.
So much
needed to be fleshed out more. This probably wouldn't be an issue if the story had been allowed to extend into a full-length novel WITH MULTIPLE POVS (<< that would have been cool, and I think it's even necessary for this story to truly work), but... not to be. The level of complexity shoved into it forced info dumps that disengaged me from the story.
2. The dragons were included just because everyone loves dragons.
They didn't add much to the story, weren't absolutely integral as a plot device (they could have been replaced with multiple other types of threats without changing anything), and didn't have any actual appearances! I feel cheated - especially since one of the main reasons I picked this up was for the dragons. Because everyone loves dragons.
3. The amnesia trope was handled well, but I'm still tired of it.
I'm tired of that cliche popping up everywhere, but kudos to the author for putting a fresh enough spin on it to keep me interested in that aspect of
The Seven Huntresses
.
4. There were too many characters for me to deeply care about them.
The seven Huntresses were given distinct personalities, which I loved, but combined with the prince
and
the princess
and
the dwarves, the character count crept up too high. No one character had enough page time to really make me fall in love with them or get to know them intimately. This ties in with #1; I would have loved MORE FLESHING OUT.
5. The writing was good but could have been better.
I won't begrudge the author this, but although the writing was by no means bad, a different style would have fit better with this story. And I
know
it could have achieved that style if the author had been allowed to milk the story and all its complexity MORE. Once again, this points to #1. What this all boils down to, basically, is that this story needs to be
fleshed out more
. It has lots of missed potential!
~~~
*crickets*
It felt strange to write that. XD Believe me, although the perspective is made-up, most of those critiques are problems I know my novella is struggling with in its current state. The story is dormant right now, but I'd like to pick it up again sometime and rewrite it as a full novel.
my novella @ me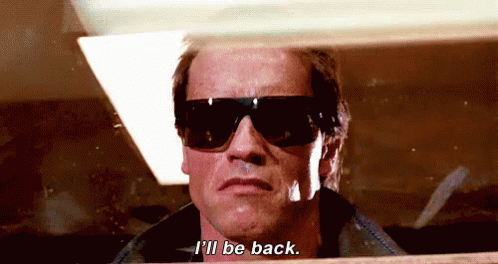 But anyway, BACK TO THE POST. After the "5 reasons" section, we have...
Section #3: STORY ASPECTS CONTEST
This is the final section of my review format! It's a fun contest I've set up in which I take the three main aspects of the book (which may vary a teensy bit based on genre) and divide them into
3rd place
,
2nd place
, and
1st place
. Then I give a little explanation as to why each one gets the "prize" it got, which lets you know more of my thoughts on the book before I wrap up the review!
Here's an example:
characters
plot
world/setting
3rd place:
Out of all the things which the lack of fleshing-out in this story causes to suffer, I think the characters suffer the most. This is probably because characters make or break a story, and it's crucial for a story's overall excellence that the reader connect deeply with them in some way. On the surface the characters from
The Seven Huntresses
are
fantastic
, but I wanted to know more. I wanted the story to go deeper. Ayla, Prince Casimir, the other Huntresses, even Princess Fiera... They fascinate me and have soooo much UNUSED potential!
2nd place:
I'm impressed by the plot of this story. There are a lot of twists and exciting scenes. I was really happy with the pacing and how there was never really a dull moment - and even during the seemingly dull moments, important things were happening. Important conversations were taking place. Again, though, the plot felt very
shoved
into its word count. It disappoints me when I think about all the details that could have been added to enhance each scene and make it the best it could be.
Now, the setting is a different story. Ahhhhh, the world of Cilin. There's nothing particularly incredible about this world, but something about it is aesthetic and clever and intriguing to read about. Just as many opportunities for fleshing out exist for the world as for the characters and plot, but it has to be the most intriguing aspect.
Overall? Lots of missed potential, hence my disappointment. Okay story on the surface, but neeeeeeeds to go deeper.
~~~
And that's a wrap! (I promise I'm not disappointed in
The Seven Huntresses
and that I like it more than my alter ego is letting on, but I do think it "neeeeeeeds" to go deeper before it reaches its full potential. XD)
I hope you enjoyed this little introduction, and I'm super excited to get into
real
book reviews using this format. ;P
I'll give you a hint - an easy one, lol - for what my first review is going to be.
Think adult circus fantasy.
Be on the look-out for it sometime in August!
The Lord's Truly,
Do you like reading book reviews on blogs? How about writing them? Should I rewrite The Seven Huntresses someday? Comment down below! :D