It's 2019. O_o
An unoriginal way to start my first post of the year, I know, but it's just sooooo mind-befuddling. Another year gone, a brand-new one shoving in.
Today I'm going to say one more goodbye to the past year by talking about
my top favorite books read in 2018.
What I've done is reviewed every month and found the top read from the (relatively short) list of books I read that month. Looking back, I definitely encountered some SUPER special stories last year, and I'm confident of finding even more fantastic ones this year!
Let's recap the bookish dimension of 2018.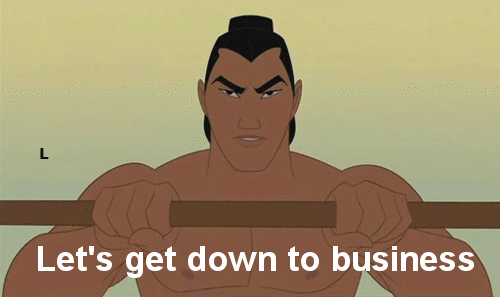 The Royal Ranger by John Flanagan
I honestly don't remember all of this book. I
do
remember how it blew my expectations, which weren't low to begin with, out of the water. It broke me to see Will in the state he was in, and I LOVED the introduction of Maddie into the Ranger world. She fit right in, the little firecracker. Also the character development was A+++.
And I definitely remember screaming about this book, especially the ending, in
my Goodreads review
. XD
Runner-up:
The Mark of Athena
by Rick Riordan
Midnight at the Electric by Jodi Lynn Anderson
Gaaaaah, thinking about this novel makes me want to drop everything and read it again! Jodi Lynn Anderson is one of my favorite authors (except for Tiger Lily and Peaches - let's not talk about those), and one reason is because her style is so quietly powerful... It's amazing. The characters in Midnight at the Electric were amazing too, and the way she wove several generations together was GENIUS.
Messenger by Lois Lowry
My relationship with The Giver quartet went from casual appreciation mixed with light disappointment to ENORMOUS LOVE MIXED WITH UTTER HEART-SHATTEREDNESS. And Messenger is where the utter heart-shatteredness began. This book packs a BIG punch into a fairly short book. <3
Runner-up: Son by Lois Lowry (The Giver Quartet #4) XD
Goliath by Scott Westerfeld
I hadn't even heard of the Leviathan trilogy before stumbling across the audio for book 1 on my
Libby
app. By the time I finished this last installment (not on audio, though), I was a puddle of feels. Alek and Deryn stole my heart, and the setting was FASCINATING. Scott Westerfeld is a new favorite!
Personal Recollections of Joan of Arc by Mark Twain
Mark Twain is one of my favorite classic authors, all thanks to this epic masterpiece of a novel. It's a historical fiction he spent YEARS researching before putting pen to paper, which speaks to the great respect he had for historical accuracy. And it paid off, because this is... IT'S JUST AMAZING, OKAY?? Twain's style is breathtaking, and I was blown away by his representation of Joan of Arc. The whole story is just so perfect. <3
Runner-up: Dagger's Sleep by Tricia Mingerink
The Blood Race by K.A. Emmons
Excuse me while I go and scream for love of this book. Every single storytelling aspect was executed SO WELL, I almost can't handle it. The character development butchered my feels like they were a hunk of helpless meat, and so did a certain... erm... I don't want to risk spoiling even a small thing. But yeah, this book was nothing short of INCREDIBLE. Lived up to the hype 1000%!
Runner-up:
In 27 Days
by Alison Gervais
On the Edge of the Dark Sea of Darkness by Andrew Peterson
My expectations were high as a kite, and they were exceeded. I still can't get over how relateable Janner Igiby is! He's literally THE most relateable character I have ever encountered in a book. To me, at least. :) Also, the twists had me squealing.
A Tale of Two Cities by Charles Dickens
Charles Dickens is another HUGE favorite classic author. He and Twain and Victor Hugo are probably my top three...? But then again, I don't really want to say that, because there's also Jane Austen to consider. And Emmuska Orczy.
But I digress. A Tale of Two Cities is a MASTERPIECE. Sydney Carton did major, major things to my heart. <3333
A Certain Sort of Madness by Nicki Chapelway
Would you look at that - an indie book made it to my top 12! And it deserves it, because the ragtag group of charries featured in this amazing fantasy novel are the most fun, most heart-rending collection of darlings you'll ever meet. <3 Following their crazy adventure was epic.
And I kind of want to marry Dante, not gonna lie. XD
Snakehead by Anthony Horowitz
My favorite Alex Rider book (so far, that is - I have two left to go) is Scorpia, which I read in the summer. October was a bit of a slack reading month, I think. I read two 4-star Alex Rider books and one 3-star graphic novel, and that's it. :P
Reading the (majority of) the Alex Rider series in 2018 has been a wild ride. Alex has gone through so much, and I feel like I've gone through it with him. Sort of. Obviously, I don't actually feel like I've almost died countless times or work for MI6 or anything...
Snakehead was a great book, as all of them are. What makes it stand out is Ash - an interesting and complex "guest star" character!


Entwined by Heather Dixon
I'm just going to post my brief
Goodreads review
here, because it wraps up my feelings for this YA Twelve Dancing Princesses retelling really well.
You know that moment when you finish a book, a huge smile on your face, and think, "This is the most perfect story ever"?
This delicious tale - full of strong sisterly bonds and magic tea sets and very creepy villains and silver handkerchiefs and dancing - made me feel the warm flickery bit inside. <3
Runner-up:
North! Or Be Eaten
by Andrew Peterson
The Monster in the Hollows by Andrew Peterson
The fact that the Wingfeather Saga has made THREE appearances in this post is saying something about how fantastic this series is - and I haven't even read
The Warden and the Wolf King
yet. If
On the Edge of the Dark Sea of the Darkness
was amazing,
The Monster in the Hollows
goes ABOVE AND BEYOND AMAZING.
I have no words. NO WORDS. Only a
ruthlessly
battered heart.
~
So those are my top twelve 2018 reads! Now for some bonus reading stats, and then some of my reading plans for this year.
~LEAST FAVORITE BOOKS OF THE YEAR~
The Sound of Life and Everything by Krista Van Dolzer - my review
Both are 2-star reads (I gave
The Sound of Life and Everything
3 stars on GR, but honestly it should only be 2). I didn't rate anything 1 star last year! #blessed
Books
: 80
Pages:
24,297
Longest book:
The House of Hades
by Rick Riordan (597 pages)
Shortest book:
Shower Thoughts
by Gray Marie Cox (3 pages)
Average book length:
303 pages
I've only thought of a few bookish plans, and they're weird ones. Because weird is fun. :D
- Read a book from my Peter Pan retelling TBR every month until I run out -
So far I only have three books on said TBR that I have access to: Lost Girl by Chanda Hahn, Tigerheart by Peter David, and Unhooked by Lisa Maxwell. To be honest, I don't expect to add anymore any time soon. XP They're just SO HARD to find, you know??
I'm excited to be reading these ones, though! I don't know a whole lot about the latter two, but they call to me, so I'm going to try them out. I've heard plenty of amazing things about
Lost Girl
(shout-out to
Ivie
for letting me know it was free on Kindle!), so I'm especially excited for that one.
- Read a book from my Kindle library every month -
I'll start this when I've finished my Peter Pan plan (#alliteration). I've got QUITE a few books, mainly indie ones, sitting on my Kindle app, and I'm tired of keeping them waiting. ;)
~
To another amazing reading year! *clinks tea cup*
The Lord's Truly,
What are some of your favorite books of 2018? What about your most notable DNF? Or maybe a weird reading plan you have for 2019?? Whatever you wanna talk about, I'm ready to chat with you! Comment below, bookdragon friends!