As you may notice, I've changed my font. I was getting pretty annoyed with Lato, the font I've been using for post text, so I finally caved and switched to my ALL-TIME FAVORITE AND MOST RELIABLE FONT OF EVER, Crimson Text.
Here's what I mean by reliable: Some time after I started my complete rewrite of
Dusted Red
with Georgia font (I'd used Crimson Text before but was testing a change of scenery), I got into a bit of writing rut. Then I switched back to Crimson Text, and the words started flowing again.
I get tired of Times New Roman. I get tired of Georgia. But very rarely do I get tired of Crimson Text.
I love Crimson Text because, apparently, it loves me.
Now that we're done with the irrelevant intro, it's time to introduce my new WIP:
the sequel to Dusted Red.
*screams long and loud*
With the start of 2019 comes the start of a new adventure - new characters, new aesthetics, new playlist, new feels, new WORDS. Since I was a pantser for
Dusted Red
and developed the plot and characters as I went, it's a different feeling to know my characters so well beforehand this time. To know what's going to happen next.
It's also an AWESOME feeling.
As mentioned in a recent post, I made several unsuccessful attempts at plotting this before settling on a method that worked, a method that produced a storyline that excites me. Even if it's an incomplete storyline. *glares at currently nonexistent climax/ending I've been unable to figure out for the life of me* (<< Yes, I realize it's dangerous to go into a story without knowing the climax, seeing as the climax is what you build toward from the very beginning, but I can be a hybrid, can't I??)
About 8,000 words of this new WIP have been written, so there isn't much story yet, but today I'm here to share some WIP aesthetics, some songs that I'm always playing while I write it, and a writer-ly tag to top it all off!
You may find this strange, but I'm not going to share a blurb or anything about the new characters introduced in this book (not even names...
especially
not names), mainly because sharing anything about ANY of that would ruin a little surprise at the end of
Dusted Red
that I would rather keep a surprise. I don't know if
Dusted Red
will ever be published, but I'm hoping to possibly be ready for alpha readers by 2020 (POSSIBLY. NOTHING IS SET IN STONE). And I don't know, I guess with this particular story I just feel more comfortable keeping practically everything hidden for the time being.
Now, I do have a couple writer acquaintances who know QUITE a bit about the sequel, or at least a few of the details. And they're probably reading this. You know who you are, Privileged Ones, and you have hereby been sworn to secrecy. Lips = zipped. ;)
What I do want to share is the WIP banner + working title. Emphasis on
working
, haha.
I'm keeping this title right now because it's aesthetic and holds to the color scheme.

Dusted

Red

and

Blue

Like Sapphires

. Oh, believe me, I'm 100% certain there's a better title lurking SOMEWHERE in my mind, but ehhhhh I'll sniff it out later.

Blue Like Sapphires

for now. XD

Also, I'm not totally sure yet about the WIP banner. (In case you didn't know, a WIP banner is like a mock cover, but

not

a mock cover. Because making mock covers intimidates me, whereas making a horizontal "banner" with the Blog Banner template in Canva feels much safer and more familiar.

Does that make sense? Probably not. :P

) The image fits with at least one significant scene in the book and with the "blue" in the title, but... hmmmm. *strokes chin* If I find an even better image and redo the banner, I'll be sure to share.

Now for the collage!
Disclaimer: Pics are taken from Pinterest. All credit goes to their original creators.
You don't want to know how long it took me to tweak this collage to my satisfaction. Or maybe, if you've made collages before, you feel my pain lol. It's super fun, but that doesn't make it any less of a challenge. XD
future signs
// fleurie
"Like creatures coming out of hiding for the first time,
'Til the stars fade, we are wildly alive"
"Neverland is home to lost boys like me,
And lost boys like me are free
"I am feeling so small,
It was over my head; I know nothing at all"
"Surrounded and up against the wall
I'll shred 'em all, and go with you
Aaaaaaand the entire
Finding Nemo movie soundtrack
.
Miss Peregrine's Home for Peculiar Children
is the soundtrack for
Dusted Red
, but
Finding Nemo
is where it's at with
Blue Like Sapphires
. XD
I was tagged for The Rising Author Tag by
MK
literally a year ago. January 2018. Yeah, I'm a LITTLE late. But better later than never, or so they say. Even though I've taken this long to do it, I've been reallllly wanting to! It's an epic tag. And this post seemed as good a time as any to tackle the questions, so HERE WE GO.
1. What is the weirdest thing someone has ever said to you about your writing?
Oh geez. Stuck at the first question. That doesn't bode well for the rest of them...
I can't find anything in my brain. It must be mush. Either that, or my writing just isn't weird enough.
2. What is the worst thing you ever wrote?
Prooooobably the romance story I tried to write one time. I must have been twelve or thirteen, so as you can imagine, that went REAL well. (I mean, if I tried to write a full-on romance like that now, it would
still
be terrible.)
I haven't burned that unfinished story yet, but I need to.
3. What is the most awkward scene you've ever written?
It was a scene in
Dusted Red
draft 1. It involved Peter Pan, the MC Delmy, my lost boy figures, and a kiss.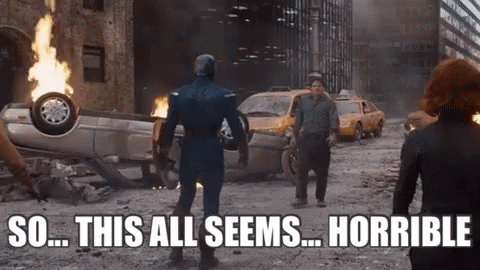 I'm going to die from embarrassment just thinking about it. YIKES.
Thank goodness I had the sense to scrap it later.
4. One a scale from 1 to 10, how often do you end up writing more than 3 chapters of the stories you start?
I'd say 9, at least. Good to know I'm usually committed enough to get past chapter 3. :P
5. What is the hardest thing for you to write?
Romance. (It's a lot of fun, though. *evil laugh*)
Fight scenes. (I always feel so uneducated when I try to write these. I don't physically fight people irl, so my experience is zilch. XD)
Climaxes. (They're a challenge. Especially when I can't even figure out what in Neverland they ARE.)
6. When you look back at your early writing pieces, what's one thing you can see you've improved in?
Everything, really. From humor to romance to overall style, I see much, much improvement.
7. How do you name characters?
Honestly, most of the time I just sit there and let names pop into my head of their own free will, running through them until I settle on one I like. I've also taken names directly from the fairy tales I retell, and I've done focused searches on Google a few times - like "German boy names."
8. If you had to pick one genre to write in forever, what would it be?
FANTASY.
FANTASY.
FANTASY.
(Yes, I had to scream it three times. To ensure perfect clarity.)
9. Which of your characters do you feel most guilty about?
Oh my goodness, I couldn't
possibly
choose. I torture all of my characters in various ways, with few exceptions.
Me trying to warn my charries right before I ruin their lives:
10. Which of your characters deserves everything you've given them?
Peter Pan, maybe? He's amazing, so I gave him an island.
But then again, it wasn't exactly a gift. The island didn't come without a cost.
~~~
And with that happy thought, we end this tag. Thank you for tuning in to Cryptic Remarks With Lila. :)
I'll see you next week.
The Lord's Truly,
So, now you've all been introduced to my newborn novel. <3 Comment below about any new projects you've started, writing or otherwise! And I unofficially tag all of you for The Rising Author Tag. ;D Let us rise together on the wings of fairy dust and fly away to Neverland, where dreams are born and time is never planned...