Everybody's screaming because there are only three days until Christmas, and honestly...
I'm screaming too.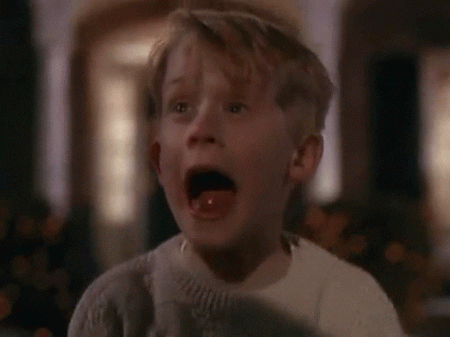 Obviously, I couldn't let Christmastime come and go without writing at least one Christmas-themed post, complete with holiday aesthetics and gifs. I'll simply be sharing
four Christmas favorites from three different categories - songs, movies, and memories!
First up is music. Christmas music is one of my absolute favorite parts of the holiday, and I could spend all day gushing about my favorite classic holiday tunes. <3 Fortunately for you, though, this list isn't comprehensive and focuses on songs that are more contemporary. Two are originals, and two are newer takes on beloved classics.
1. Peppermint Winter by Owl City
There seems to be a serious scarcity of truly funny Christmas songs.
"Peppermint Winter" by Owl City combines hilarious with beautiful, and though I don't listen to it as much as a lot of other Christmas songs, I always have to smile when I do give it a listen
. It's definitely a fave. <3
Some funny parts in "Peppermint Winter":
I twirl through the driveway with angelic grace
Till I slip on the sidewalk and fall on my face
~
I rip off the wrapping and tear through the box
Till I end up with 45 new pairs of socks
And now for the beautiful:
Hop in the sleigh, and we'll glide away
Into the night
And we'll sip on moonlight
~
And though this winter does nothing but storm,
The joy in my heart is a blaze, and it's keeping me warm
2. Kiss Me Babe, It's Christmastime by Owl City
I
LOVE
THIS SONG. Judging by the title alone, you may worry I'm gushing about something stupid, but I promise you this one's AMAZING. It's pretty much a personal Christmas tradition of mine to listen to it starting December 1st all the way until the 25th (though this year I keep forgetting to listen to it, how dare I??)
It's a lovely holiday song, and I need you to go listen to it right now, m'kay? Owl Cityyyyy. <333
Little lights flash in your eyes
Glowing by the fireside
Leave the presents on the floor
'Cause you're the one I'm waiting for
I know it's called "Kiss Me Babe, It's Christmastime," but a lot of the lyrics always make me think of Jesus and how wonderful He is, and how much I love the way He holds me tight, and how when I let Him lead the way during the holiday, my soul always feels so fed. <3
3. You're A Mean One, Mr. Grinch by Lindsey Stirling
I'm not ashamed to say I've been listening to this song
quite
a lot this Christmas season.
Sabrina Carpenter does a highly impressive job with the vocals (she's PERFECT for this rendition, tbh), and of course Lindsey Stirling doesn't disappoint with the violin.
Their collab is fresh but doesn't butcher the feel of the original song at all. Love iiiiiit.
Your heart's an empty hole
Your brain is full of spiders
You've got garlic in your soul, Mr. Grinch
I saw someone in the comment section on YouTube joking about how they'd never heard the phrase "seasick crocodile" sung so beautifully before, and I have to agree.
4. Mary, Did You Know? by Pentatonix
The more I listen to Pentatonix's Christmas songs, the more annoyed I become, but their version of "Mary, Did You Know?" is EXCELLENT. More than that, I can't get enough of the lyrics. They give me
chills
.
Jesus is incredible, to have done what He did - gave up His throne and became a human being, born into the world as a baby boy. This song puts that amazing truth into a perspective that's enough to take my breath away.
Just... wow.
Did you know that your baby boy has walked where angels trod
And when you kiss your little baby, you kiss the face of God
1. It's A Wonderful Life - has been and always will be my favorite Christmas movie of all time. It's a MASTERPIECE.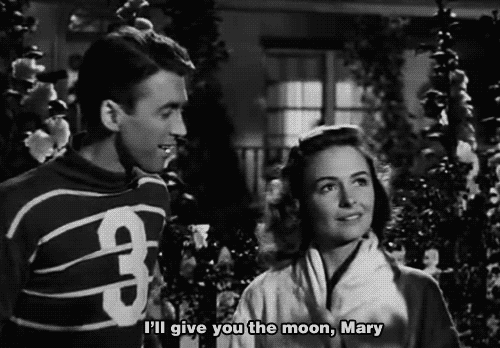 2.
Rudolph the Red-Nosed Reindeer
- the sweetest, most precious movie. I watch it every single year without fail. <3
3.
The Polar Express -
an underrated movie, in my opinion. It's SO good.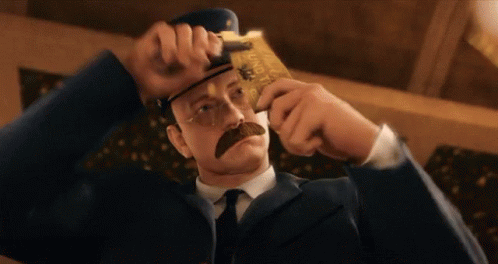 4.
A Christmas Carol
(with Jim Carrey) - awesomely creepy, and so faithful to the original! (As far as I can remember, at least. It's been many a year since I read the book.)
Runners-up:
Home Alone
and
The Santa Clause
For this section, I decided to peruse the December entries of my old journals to find some Christmas-y snippets to share. It's fitting because my very purpose in journaling is to preserve memories. <3
1.
Driving at night looking at all kinds of decorations and trying to spot Christmas trees in houses: "I just trespassed with my
eyes
!" Listening to "In the Bleak Midwinter." Being utterly SHOCKED when the life-sized angels on the walls of a church
moved
- I thought they weren't real, they were being so still, but it turns out the church was displaying a very cool
live
Nativity! ~ Dec. 27, 2017
2.
Just think about how a little crying infant with balled fists and a soft head and a cute face was the same God who created the entire universe, dethrones kings and raises kings up, parted the Red Sea, performs miracles, holds time and space and matter in His hands, and is EVERYTHING. Just think about it. ~ Dec. 27, 2017
3.
I'm sitting in Dad's chair, the tree behind me with its makeshift angel - courtesy of [sister's] creativity - perched on top. Classic Christmas music blares from Mom's phone in the kitchen, and the lights strung across the pictures of my siblings and me frame our fake smiles with multicolored holiday lights. I love this moment. ~ Dec. 10, 2016
4.
Yesterday was Christmas!! For breakfast, we had donuts and eggs and fruit salad. I wanted to get right to the present-opening as soon as we were done eating, but Mom tortured us all by making us do chore after chore after chore... ~ Dec. 26, 2015
~
So those are some of my favorite Christmas tunes, films, and journal snippets! Now I'll let you get back to that last minute shopping/packing/baking/whatever-else-you're-doing to prepare for Christmas. <3 Just don't get distracted from the true Reason for the Season, all right? I'll try to do the same.
Next time I see you guys, it'll be almost time to usher in the new year. O_o (I'm extremely excited for 2019, though. So much epicnesssssss.)
The Lord's Truly,
All right, you knew this was coming: What's your favorite Christmas song? Favorite Christmas movie? Favorite Christmas memory? I'm desperate to know, so comment below! (#poetry XD)