Hola, mis amigos! I feel like I keep missing posts, so apologies for that. :P Life... gets in the way of blogging sometimes. Especially when it's late August and school has just started. (More on that in my upcoming "life update" post!)
Today, I'm sharing with you my rest-of-the-year TBR. Which I'm very excited for, because planning out the books I want to read - or should read - in the near future is one of my favorite things to do! Even though I often fail to stick to those plans, haha. I don't consider myself a mood reader, but if a self-imposed list of upcoming reads is too long/complicated or becomes boring, I
will
turn my back on it. :P
So, I suppose I should make this clear from the get-go: I make plans, yes, but no promises. As I'm sure every one of my lovely readers understands, life sometimes tries to crush me under the weight of its demands and responsibilites. Still, I'm going to try!
I'm going to try to read all of these books before the end of 2018
.
Let's not talk about the end of the year, though...
LET'S TALK ABOUT THE TBR.
(One more note: These fun plans of mine disregard the several series I'm in the midst of reading. I intend to continue with those series alongside these other books, of course, but fitting them into this post felt like a bit much. So these are pretty much only the stand-alones on my TBR.)
September: The Lost Girl of Astor Street by Stephanie Morrill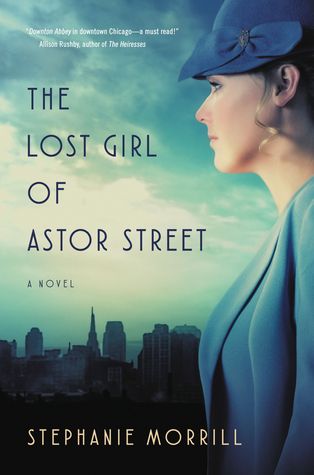 Historical fiction isn't my favorite genre - it doesn't appeal to me anywhere near as much as fantasy does. But I REALLY want to read this one! Stephanie Morrill is one of the authors behind the Go Teen Writers blog, which I love, and though I've wanted to for a long time, I haven't yet read
any
of the books by
any
of the GTW authors. (Shame on me.) Also, the book Stephanie Morrill co-authored with Jill Williamson,
Go Teen Writers: How to Turn Your First Draft Into a Published Book
, is my favorite writing craft book.
I've heard many a good thing about
The Lost Girl of Astor Street
, and I'm dying to finally read a book by this author. Hopefully I can find time to read this next month!
October: Entwined by Heather Dixon
I feel like it's been too long since I read a YA fairy tale retelling. Better yet, I've NEVER read a YA retelling of the Twelve Dancing Princesses. (I'll have to crack open the ol' Brothers Grimm collection later, because I'm not even all that familiar with the original story...) I chose October for
Entwined
because I seem to remember hearing that it's sort of creepy-ish?? Or at least has some eerie elements?? I don't support Halloween, but this book sounds like it'll make a perfect autumn read!
Besides, I've been meaning to get my hands on a Heather Dixon novel. Both this one and
Illusionarium
are on my TBR, so I had to make a choice. XD
November: Not If I Save You First by Ally Carter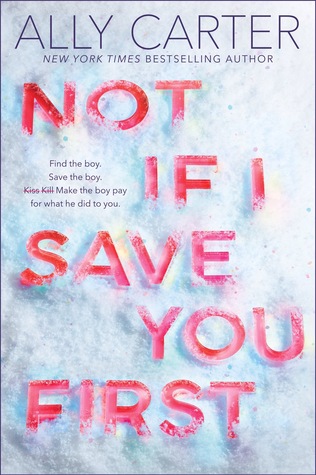 The Gallagher Girls series by Ally Carter is amazing, and I enjoyed Embassy Row too - though that one wasn't as good. Since I've yet to read anything but series by this author (does she even have any stand-alones other than this one?? I think not) I'm intrigued as to what she's capable of in a stand-alone setting. ;)
The cover and synopsis scream COLD NOVEMBER WEEKEND, WRAPPED IN A BLANKET. *nods* I shall oblige. Plus the story sounds like a blend of fast-paced, fun, cute, and intense. #HereForThis XD
December: Little Women by Louisa May Alcott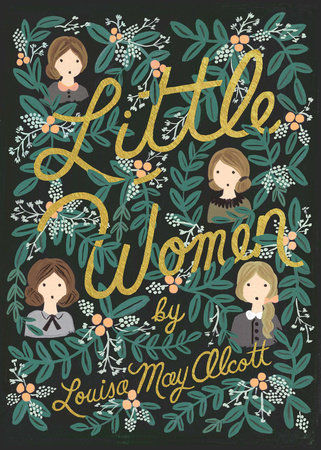 This particular cover is very spring-y, but I'm determined to finally read this classic at Christmastime. :D
I'm familiar with the basic story, thanks to abridged versions from my childhood. I know a lot of the characters' names and personalities. I KNOW ABOUT THE TRAGIC LAURIE THING. AND THE BETH THING. *cough*
But I must read the original! No matter how intimidated I am by the length of classics like this, I can pretty much guarantee that I'll be cracking
Little Women
open come December. Mark my words...
And then there are school breaks. Fall break. Thanksgiving break. Christmas break. I don't know how much reading time I'll have during my breaks - life will be happening, and I'll also want to write a lot - but here are some stand-alones (one or two have sequels, I think) I'm adding to the list in hopes that I'll get around to them. They've been calling to me from my monstrous TBR pile for QUITE A WHILE - meaning that I
badly
want to read them! We'll see. :P
A Monster Calls
by Patrick Ness ~ Lots of my friends like this one, and it just sounds... exceptional.
The Archived
by Victoria Schwab ~ I'M DYING TO READ A VICTORIA SCHWAB BOOK. I feel like I, as a fantasy fan, am missing out... XD
Salt to the Sea
by Ruta Sepetys ~ Lots of rave reviews alllll over the place. There are so many WWII novels on my TBR, and - as you well know - historical fiction isn't even a genre that usually appeals to me!
An Enchantment of Ravens
by Margaret Rogerson ~ Sounds like a fun fantasy with a REALLY cool concept! O_O
To Kill A Kingdom
by Alexandra Christo ~ Idk, it sounds very dark?? But also soooo cool! I've gotta try it.
The Night Circus
by Erin Morgenstern ~ If "circus fantasy" isn't an official sub-genre, IT SHOULD BE. Everyone seems to be falling under the circus story spell, and I'm no exception. ;)
I know this is EXTREMELY ambitious of me, but I'm afraid that if I don't read these books - books that have screamed at me from the depths of my TBR for what feels like forever - sooner rather than later, I'll never get around to them...? *shrug* Maybe I'm just tired of waiting.
No promises whatsoever, but I'm going to make the effort. If I don't succeed, I'm not going to beat myself up or anything drastic like that. *snorts* But, I know I'm going to get to at least some of them, and that excites me!

We'll have to wait and see what sorts of craziness the rest of 2018 brings, I suppose.



The Lord's Truly,
What do you think of my rest-of-the-year TBR? Have you read any of these books? What's on your TBR for the near future?? Talk to me! :D