I was tagged
three times
for The Writer's Book Tag, which is definitely a sign that I absolutely must do it. Now, after an unheavenly long period of time, I am finally here to knock it off my tag to-do list! (which isn't too very long, and I still love receiving tags, so keep on giving them to me, my friends!!)
The lovely taggers were
Jem Jones
,
Lilah
(from
the collab post
on MK's blog), and
Sarah Rodecker
. Thank you, friends, for pressuring me so conspiratorially to do this one! <3
Just kidding. I didn't feel any pressure. At least... not a lot.
1. Shout out to the blogger who tagged you. (in this case, bloggers plural. xD *check mark*)
2. Tag three people (I don't know 'bout that...)
3. Use the graphic. (can I be a rebel? No?? *grumbles*)
~FIRST DRAFT: a book or series you've never read before~
Soooooo many. There are lots and lots of books and series on my TBR pile - and in the world in general, seeing as this question isn't specific in the least. It may be right up there with the most infuriating bookish questions of all, next to the infamous "What is your favorite book?"
Let's go with the Miss Peregrine's Home for Peculiar Children series by Ransom Riggs. The covers are way too creepy for my tastes, but I've heard the books are good - kinda creepy, but not full-on horror. They look very interesting.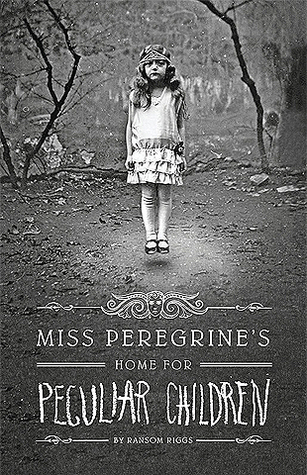 ~SECOND DRAFT: a book or series you didn't like as much the second time you read it~
I'm having such a hard time thinking of a book I didn't like as much the second time around. I guess I don't usually reread books to begin with??
I seriously cannot think of ANYTHING. *facepalm*
~FINAL DRAFT: a book or series you've liked for a really long time~

The Kingdom Keepers series by Ridley Pearson is one. These books are alongside Sisters Grimm in the category of "my favorite MG series of all time." (They're very mature, though, so I recommend them to YA readers too!! Seriously, GO READ THEM) The first time I read the books was when I was... twelve? They're action-packed, feelsie at parts, and are centered around the premise of characters from Disney movies coming alive in Disney World.
I want to reread them sometime, because the nostalgia is killing me. :') I've never been to Disney World in my life, but if I ever do, I will kind of know my way around thanks to Kingdom Keepers!


~KILLING OFF YOUR CHARACTERS: a book or series that made you cry~

My Diary from the Edge of the World by Jodi Lynn Anderson makes me tear up every time I read it.
The end of Allegiant by Veronica Roth broke my heart and crushed my soul. I seriously hated that book, though. Ugh.
Maybe I was tired that day, but a certain part in Heart of Courage by Lois Walfrid Johnson made a tear or two roll down my cheek. That was a long time ago, but I remember because I wrote a journal entry about it.
OH, and Heartless by Marissa Meyer came soooooo close to making me tear up. SO CLOSE. :'(


I could name a few more that definitely would have made me cry
if
I were the type to cry over books. My tear ducts were fine, but was my heart fine?
My heart was crying, all right? Let's put it that way.
~PLOT HOLES: a book or series that disappointed you~
Most recently,
The Sound of Life and Everything
by Krista Van Dolzer. It was a cool idea, but it wasn't executed very well. For example, it attempted to mix science fiction with historical fiction, but in my opinion, the attempt failed. Miserably...
~WRITER'S BLOCK: a book or series you haven't finished~
The Alex Rider series by Anthony Horowitz. I've only read the first two books, but I'm going to read the rest eventually. It's just taking me a while to get to it, that's all. It's good spy fiction, and both my mom and brother tell me that if I liked books 1 and 2 (which I did!), then I'll definitely like the rest of the books. And I'm taking their word for it. <3
I just wish Alex had a sidekick to banter with, you know?? He's all on his lonesome. But then again, he does live an extremely dangerous, action-packed life, so I'm not sure how many friends he wants.
He wouldn't want anyone he cares about to get hurt, after all.
~FEEDBACK: a book or series that you would recommend to anyone~
Well, I definitely recommend the Bible to anyone and everyone. It's the living, breathing Word of God, and the most important book in the whole world, so... yeah.
But other than that? *ponders* Well, the beloved classic
Anne of Green Gables
appeals to a fairly wide range of age groups, does it not? It's not so much a boy's book, though, so I probably wouldn't recommend it to a guy, but in almost every other respect, it's a very recommendable book. So
Anne of Green Gables
it is! :D
I do believe that's all the questions! I have to say, this tag connects reading and writing in such a creative way. I love it! xD
Unfortunately, I can't think of three people to tag. In fact, I wouldn't be surprised if literally ALL my blogger friends have already done it. I'M SO BEHIND.
Therefore, I'll be taking the easy route. Whoever you are, if you have never done this before on your own blog, consider yourself tagged by yours truly! *bows*
Have you ever been to Disney World?
Do you like spy fiction?
How's NaNo going for all you lovely Campers???
Talk to me in the comments!
~ Lila Kims